Outbound Students
Why Go Abroad?
It counts—Units earned abroad apply toward your degree at CSULB.

It's flexible—There are study, internship, and volunteer options for one year, one semester, spring break, summer session, and winter session.
It's affordable—For most locations, the cost of living is the same as or less than living in southern California and financial aid and scholarships apply.

It's a résumé builder—Studying, interning, and volunteering abroad are some of the best ways to make the most of your college education. Be one of the fewer than 2% of all U.S. college students who study abroad and fewer than 1% who intern abroad.

It's life-changing.
APPLY before the deadline:
March 9 for fall semester programs and calendar year programs
October 1 for spring semester programs and CSULB academic year programs
December 15 for CSU academic year programs (CSU IP)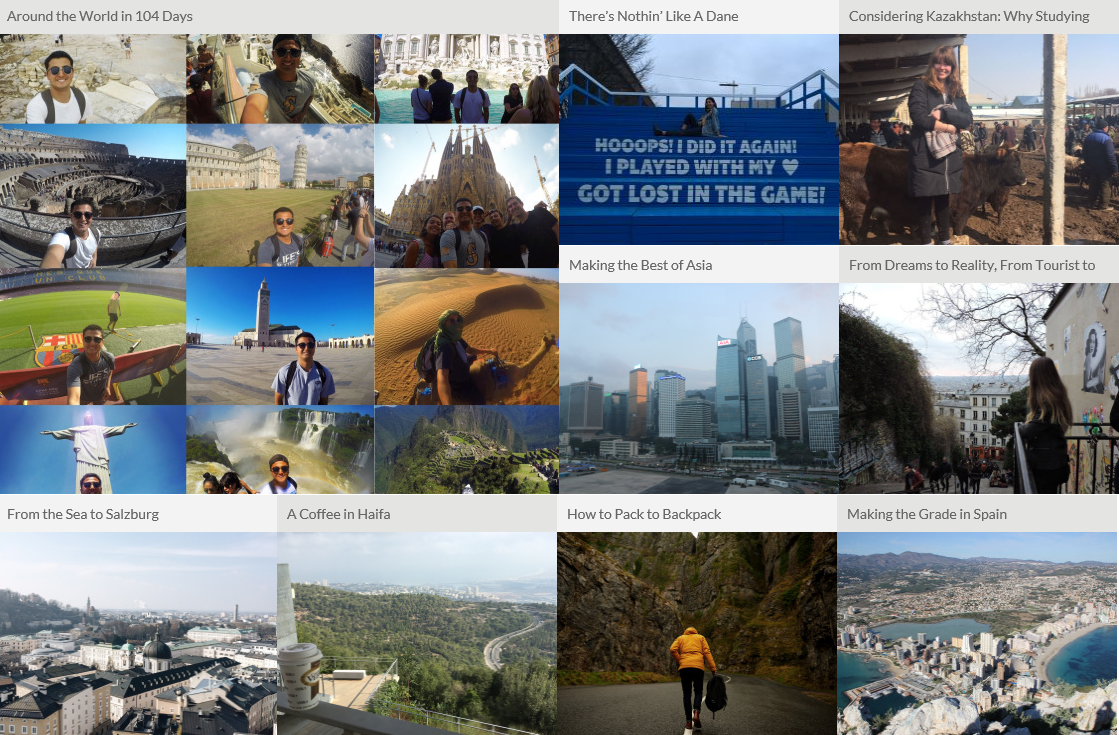 Follow us on social media @CSULBAbroad for travel tips and program updates!

If you have trouble accessing this website, please call 562-985-8429.