Photo Contest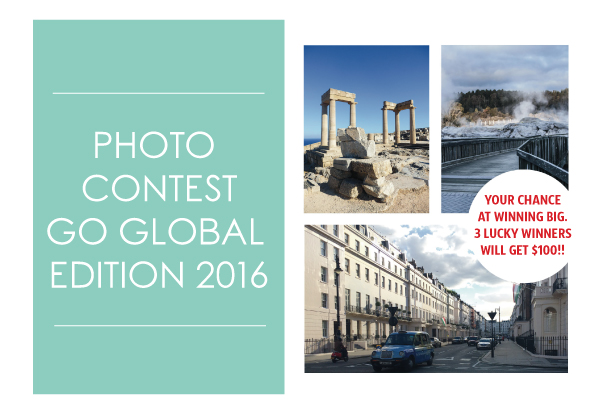 ---
We are excited to let you know about our photo contest. You have the chance to win $100. This contest is for all students who travelled abroad during 2015 or 2016 are eligible to enter into
CSULB Photo Contest 2016!
The photos will be shared on Facebook and Instagram where your peers will vote for their favorites.
There are three themes you can enter your photos to :
1. Portrait photo: Submit a photo(s) of a person or group of people that depicts the place where you studied.
2. Nature or Cityscape Photo: Enter your best photo of a beautiful skyline, building, nature walk that reflects your stay abroad or somewhere you travelled while studying abroad.
3. 49ers Abroad: Show us a photo of you wearing CSULB apparel abroad.
One winner per category will receive $100.
To enter, fill out the
Photo Contest Entry Form
by May 31, 2016 and send back to Studyabroad@CSULB.edu
***The photographs may be used in various marketing activities, publications, or on the Web for the purpose of promoting education abroad at CSULB. This means all photos, not just winning entries, will be eligible for inclusion in such publications.